Samsung is going to launch Galaxy A72 with Penta camera setup soon
HIGHLIGHTS
According to sources, the Galaxy A72 will have a Penta camera setup.
The company may launch the Galaxy A72 around June next year.
Galaxy A72 can be launched with Galaxy A52.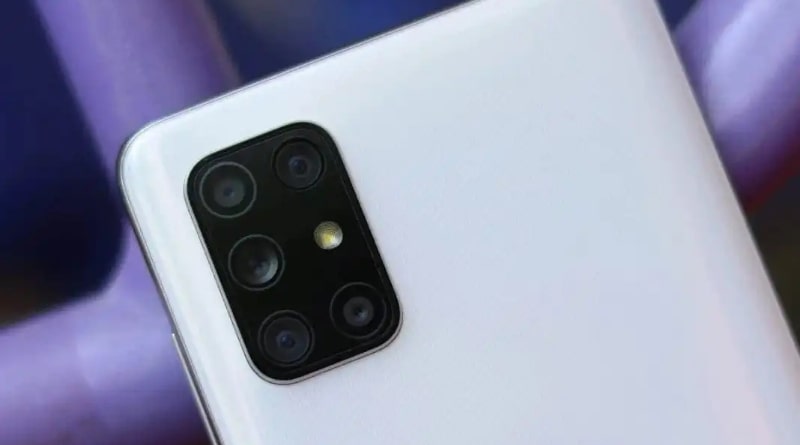 South Korean mobile brand Samsung may launch its first smartphone Samsung Galaxy A72 with Penta camera setup in June next year.
According to reports from South Korean publication 'The Elec', Samsung is going to give Penta camera setup in its phone for the first time in Galaxy A72.
This camera setup can provide 64 megapixel primary camera, 12 megapixel ultra wide camera, 8 megapixel optical telephoto camera with 3x zoom, 5 megapixel macro camera and 5 megapixel depth sensor camera.
Also Read I Samsung Galaxy S20 FE Specifications, Price and Features leaked ahead of official launch
Last year, Samsung launched the Galaxy A71 with quad camera setup. Looking at the camera performance of the Galaxy A71, the company is going a step ahead to launch the Galaxy A72 with a Penta camera setup.
This phone can be launched with the Android 10 operating system on a Qualcomm snapdragon 765 chipset with a 6.7 inch Super AMOLED screen and a 2.3Ghz Octa-core processor. This phone can have a 25W battery of 4500mAh. The Samsung Galaxy A72 will be the first A series phone with Optical image stabilization (OIS).
Also Read I Apple Event 2020: Apple Watch Series 6, Apple Watch SE, iPad Air and more announced
What will be the cost of this phone in India, nothing has been told about the company yet.
Before the Samsung Galaxy A72, people got to see the Penta camera setup in the Nokia 9 PureView. According to resources, Samsung may increase the number of cameras in mid-range and flagship phones from next year.
How did you like this information, please tell in the comment box.
If you like our team work and you got helpful topic then please share this article to your family friends and other group. If you are interested in Entire Gadgets You can follows us on Facebook page and like also.