Google announces Verified Calls to help you stay away from scammers
HIGHLIGHTS
Google's verified calls feature will show who is calling & why ?
Right now only five countries will get Google Verified Calls facility.
By the end of this month, consumers will get Google Verified Calls feature in the Phone app.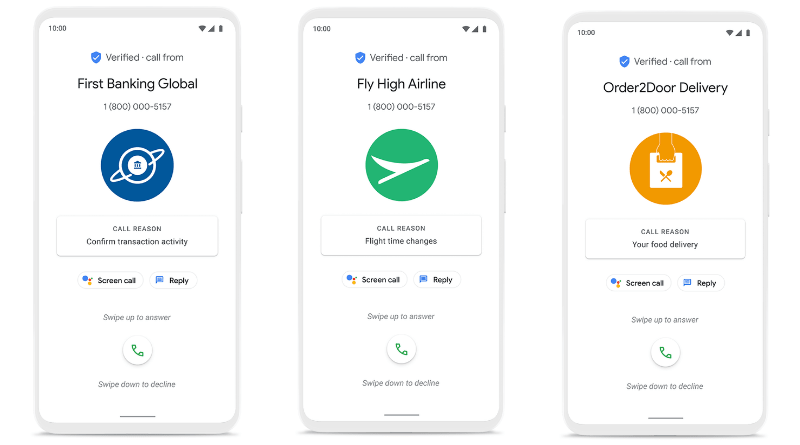 Technology giant Google has announced the launch of new features in the Android mobile based Phone app called Google Verified Calls.
This new feature is designed keeping in mind the convenience of consumers. Which will save consumers time as well as protect them from fraud.
ALSO READ I Vodafone and Idea are Now 'Vi', Merger of Idea Cellular and Vodafone India
How this feature will work ?
Google phone app will now give its verified symbol after knowing the business name of all business calls coming to the consumer, the logo of that company, the reason for calling the consumer. If the call is fraud, it will be spammed immediately.
How will Google protect your data ?
• Google will only verify commercial calls that will go through the passing process considering local regulations and Google's policies.
• All business companies will send their data to Google and Google will send it to your device, with the entire process over Transport Layer Security (TLS) encrypted network.
• Google will not share any of your information with business firms.
• Google will not collect any personal information of the consumer and it will not be stored either.
• Customer's call details will not be stored in Google accounts.
ALSO READ I PUBG Ban: Government of India has banned 118 Chinese apps & games including PUBG MOBILE
Launched in a few countries as a pilot project
Google has launched this feature in its app as a pilot project only in the US, India, Spain, Mexico and Brazil. The company says that in future it will provide this facility in all countries.
How to activate Google Verified Calls ?
• First of all download this phone app from Google Play Store
• Go to the More button and click, so that you will be redirected to the settings.
• Follow the instructions given, after which these facilities will be activated in your phone.
• Consumers can start or stop this feature anytime.
With the launch of this feature in this app, companies like True Callers, which already provide such facilities in India, are expected to get stiff competition from Google.
ALSO READ I FAU-G: India's alternative to PUBG MOBILE will be launched in October
Conclusion
Google is giving a good platform to the right business companies to reach the customers, now it will be seen how the companies take advantage of this.
How did you like this information, please tell in the comment box. If you like our team work and you got helpful topic then please share this article to your family friends and other group. If you are interested in Entire Gadgets You can follows us on Facebook page and like also.
SOURCE: Google