FAU-G: India's alternative to PUBG MOBILE will be launched in October
HIGHLIGHTS
FAU-G game has been announced by Indian game publisher N-Core Games.
20% of the net revenue generated will be donated to "Bharat Ke Veer Trust".
Galvan Ghati will be the first level of FAU-G game.
Within 2 days of PUBG MOBILE being banned in India, Bangalore- based game developers company N-Core has introduced a new action game called FAU-G (Fearless And United Guards).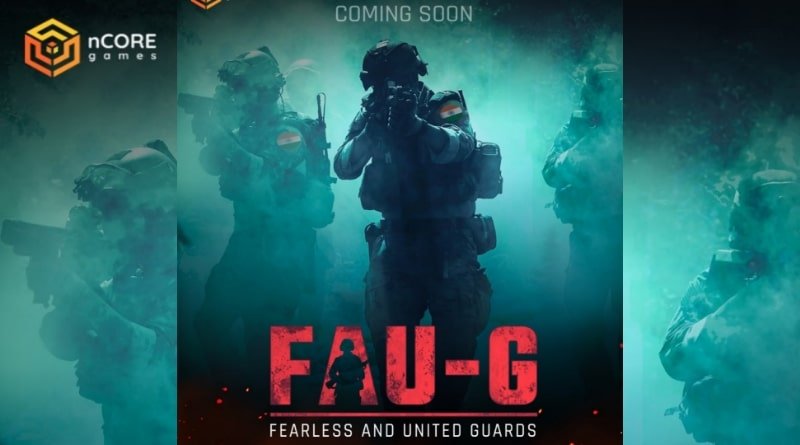 The Indian gaming companies are seeing the Prime Minister's self-sufficient India "Local for Vocal" campaign as an opportunity. India is a big market for gaming sector, It can be guessed from the fact that there were about 17 million users of PUBG in India.
Also Read I PUBG Ban: Government of India has banned 118 Chinese apps & games including PUBG MOBILE
GOQii CEO Vishal Gondal has launched the official poster of the game from his official Twitter account. The mentorship of this game has been given to Bollywood actor Akshay Kumar. He said that it has been created keeping in mind the goal of Prime Minister Modi's self-reliant India, which will be India's first action game to collide with PUBG.
Supporting PM @narendramodi's AtmaNirbhar movement, proud to present an action game,Fearless And United-Guards FAU-G. Besides entertainment, players will also learn about the sacrifices of our soldiers. 20% of the net revenue generated will be donated to @BharatKeVeer Trust #FAUG pic.twitter.com/Q1HLFB5hPt

— Akshay Kumar (@akshaykumar) September 4, 2020
What is "Bharat Ke Veer Trust"
20% of the net revenue generated will be donated to "Bharat Ke Veer Trust". Let us tell you that "Bharat Ke Veer Trust" is a trust formed in honor of the brave martyrs of the Indian Army who have been helping those martyred families who have made their supreme sacrifice to protect the country. In this game, children will be introduced to the game as well as the indomitable courage of the Indian Army.
Also Read I Samsung is going to launch Galaxy A72 with Penta camera setup soon
First level of FAU-G
Resources have revealed that the first level of this game will be based on Galvan Ghati.
In the month of June, there was a confrontation between the Indian Army and the Chinese Army in Galvan, in which the Indian Army, showing its bravery, forced China to retreat.
Release date of FAU-G
The FAU-G game will be launched in India by the last of October. Some people believe that the poster of the game has been copied from a gaming company called Collision Innocence, but the team at Entire Gadgets does not confirm this.
ALSO READ I OPPO F17 Price in India, Full Specifications & Release Date
How to Download FAUG Game ?
After the launch of the FAU-G game, you will be able to download the game from the Google Play Store and Apple App Store.
How did you like this information, please tell in the comment box. If you like our team work and you got helpful topic then please share this article to your family friends and other group. If you are interested in Entire Gadgets You can follows us on Facebook page and like also.